---



---
Dixie's Tupperware Party

Dixie Longate, the fast-talking Tupperware Lady, packed up her catalogues, left her children in an Alabama trailer park and took Off-Broadway by storm! Now, join Dixie as she travels the country throwing good ol'fashioned Tupperware Parties filled with outrageously funny tales, heartfelt accounts, FREE giveaways, audience participation and the most fabulous assortment of Tupperware ever sold on a theater stage. Loaded with the most up-to-date products available for purchase, see for yourself how Ms. Longate became the #1 Tupperware seller in the U.S. & Canada as she educates her guests on the many alternative uses she has discovered for her plastic products! Dixie will be stopping at The Carrier Theater from March 12th-17th so get your tickets NOW!
---
Jesus Christ Superstar's Ted Neeley
Jesus Christ Superstar's Ted Neeley is coming to The Carrier Theater on March 21st at 8pm. Neeley has been performing on stage and screen since the '60's. His most recent film was Django Unchained but he is also known for his work in the musicals Hair, Tommy and, of course, as playing Jesus in Jesus Christ Superstar. This is your chance to hear Neeley sing "Gethsemane," tell stories of his life, and even see video clips from his archives! More
---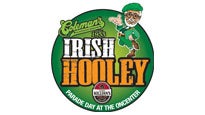 Coleman's Irish Hooley
What's Parade Day without a party?! The downtown party is back and will be held at The Oncenter Convention Center on Saturday, March 9th from 11:30am-5:30pm. This Irish Hooley is being hosted by Coleman's Irish Pub and will include live entertainment and goodie bags for the kids! Adult tickets are only $10 and kids (4-12) are $5. Food will be available for purchase. Bring the whole family for a fun and memorable Irish Hooley!

---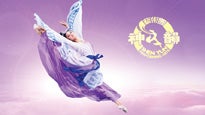 Shen Yun Performing Arts (Shen Yun) is the world's premier Chinese dance and music company. Based in New York, Shen Yun's rich repertoire is drawn from the pages of Chinese history and philosophy, universal themes, and the world around us. During the 2012 World Tour, Shen Yun visited more than 100 cities-gracing the most celebrated stages in the world: Kennedy Center, Lincoln Center, San Francisco Opera House, London Royal Festival Hall, and Palais Des Congres De Paris. Shen Yun makes its debut in Central New York at The Oncenter Crouse Hinds Theater on May 12th at 6pm. Please join the millions of people who have marveled at Shen Yun.
---
Celebrate What Matters: Up Close brings the national event experience of Women of Faith to Syracuse with a powerful mix of encouragement, Bible teaching, soul-satisfying music, heartwarming stories, and more. This one-day event features some of America's favorite storytellers and Bible teachers—Patsy Clairmont and Lysa TerKeurst—and music from multi-award-winning group Selah. Celebrate What Matters: Up Close is an opportunity for women in all stages of life to come together for a one-of-a-kind experience that will send them home refreshed, renewed, and ready to face what lies ahead.

This event will take place at The Crouse Hinds Theater on Saturday, March 16, 2013 from 9am–5pm. For more information, please call 1-888-49-FAITH (1-888-493-2484)

---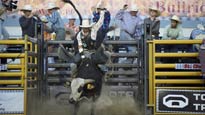 Tickets for Professional Championship Bull Riders & World Class Barrel Racing
are onsale NOW! This heart racing event is coming to The War Memorial Arena for one show only on Saturday, April 6th at 7:30pm. Bring the whole family!
Tickets start at $17 for adults & $7.50 for children 4-10 years old. Tickets can be purchased in person at The Oncenter Box Office, by calling 435-2121, or by clicking
here.
Additional fees may apply.
---
---
.